BUSINESSES FAIL AROUND THE WORLD BECAUSE THEY ARE OPENING AND OPERATING FROM A CONDITIONED OUTDATED METHOD!
---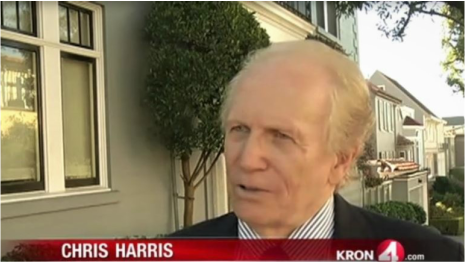 For over four decades Chris Harris has provided ideas to keep businesses from failing around the world. In lecture presentation and private consultation Chris Harris has proven that the medium to small sized business in America and around the world are conditioned by ideas that are vastly outdated.

Chris Harris is on a mission to reduce the projected yearly number of failed businesses from 8 out 10 worldwide to 5 out of 10. There is no reason to fail if the person going into business has a full understanding of their business.

---
During the forty years of advising medium to small sized business Chris Harris has increased the market share for Pepsi Cola, Nintendo, and Close-Up toothpaste making those corporations aware of, "THE EVENT."
---
---
---
WHAT BUSINESS OWNERS AND ENTREPRENEURS HAVE SAID ABOUT CHRIS HARRIS AND HIS APPROACH FOR "THE EVENT":
---
"I have often referred to Chris Harris as the Mad-Hatter of public relations who is capable of taking on a product, a service, or a personality and finding success."

Bill Mack
The Worlds Leading Relief Sculptor
​http://billmack.com/index.php?
---
"Chris, what a delight to work with you. Thanks for all your assistance in understanding "The Event."

​Tova Borgnine
​Founder/CEO of Beauty by Tova
http://www.beautybytova.com/
---
---
---
---
| | |
| --- | --- |
| | ​ |
---
CHRIS HARRIS IS THE ONLY ONE WHO KNOWS THE SECRET OF "THE EVENT" AND HAS BEEN USING IT FOR 40 YEARS. CALL OR EMAIL US TODAY TO UTILIZE CHRIS HARRIS AND HIS PROVEN METHOD FOR KEEPING YOUR BUSINESS OPEN BY UNDERSTANDING "THE EVENT."
---
---
Contacts for a Consultation or Facilitation of "The Event":
---